Here is where you and your family can look for and buy a different glass made of plastic for your occasions.
Choose plastic cups made of disposable material to simplify the process of serving drinks at your casual restaurant or catered event.
We offer cups made of solid plastic in a wide variety of colors and capacities, giving you the ability to choose the ones that go best with the color scheme you've chosen.
If you are in charge of planning an event such as an outdoor picnic, a fundraiser, a wedding, or any other kind of get-together, our plastic cups may accommodate your requirements for beverage service, and they make cleaning fast and simple.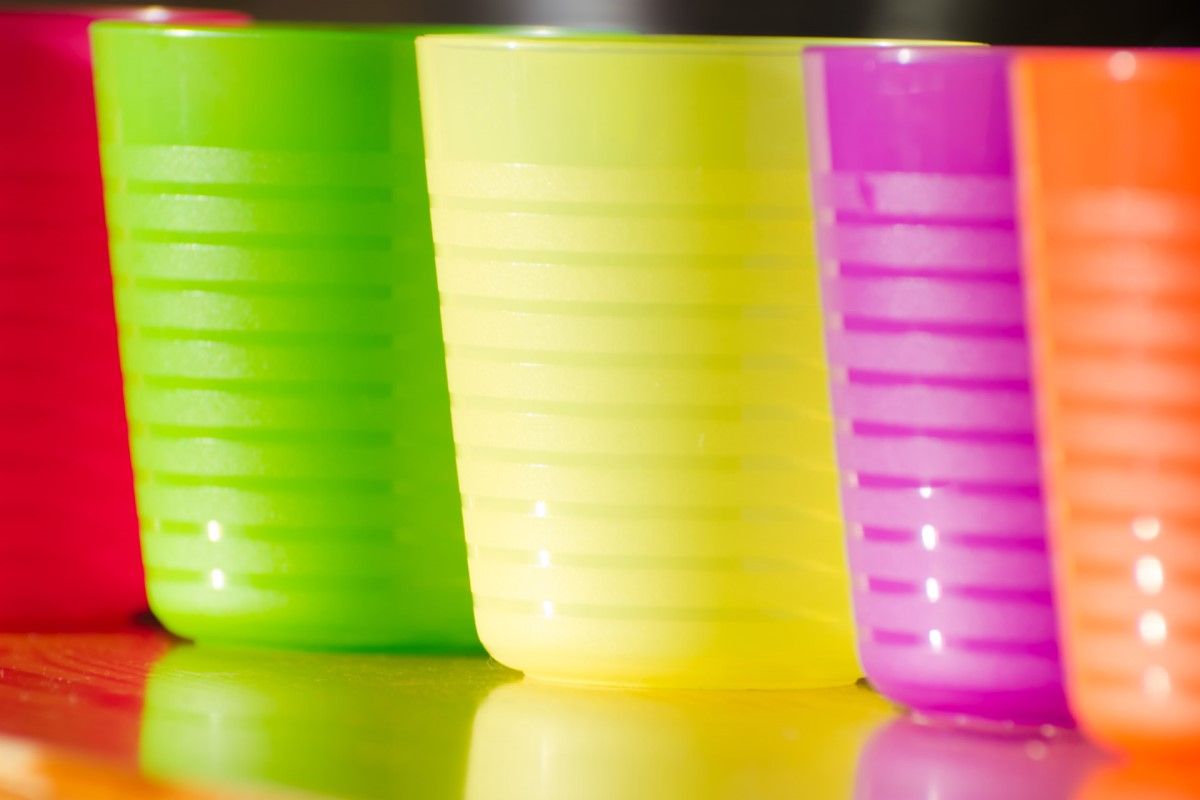 You have the option of purchasing plastic party cups with a smooth surface or selecting varieties that have ribbed designs for a better hold on the cup.
The pleasure of drinking from one of our plastic cups, which all have rolled rims, is enhanced since it is less likely that liquid would spill or leak while the cup is being used.
Because they are constructed out of long-lasting plastic components, these colorful plastic cups are resistant to cracking and breaking. Additionally, they are stackable, which makes it simple to save room when storing them.
Over the course of the last ten years, there has been a significant rise in the usage of disposable cups. Coffee to go is something that many people acquire before going to work or during their lunch break. On a worldwide basis, we presently consume an astounding amount of 500 billion plastic cups each year.
These disposable plastic party cups and drinking cups are a practical option for your service, making them useful whether you are filling up your beverage service station, setting up a table, or catering an event.
We provide a wide selection of colored plastic cups, ranging from the time-honored red cup to the effervescent lime green cup.
Make sure you have a look at our disposable table coverings as well as our disposable table skirting alternatives in order to round off your setting.
Are you interested in having your company's logo printed on our plastic cups? Check out these individualized plastic cups we have!
The invention of disposable plastic cups was a blessing in disguise. There are a lot of benefits associated with their production if it is done in a manner that is not harmful to the environment.
When you need to provide food and drink for a big number of people at an event, such as a birthday party, a wedding, a corporate party, or a business conference, they are an excellent choice.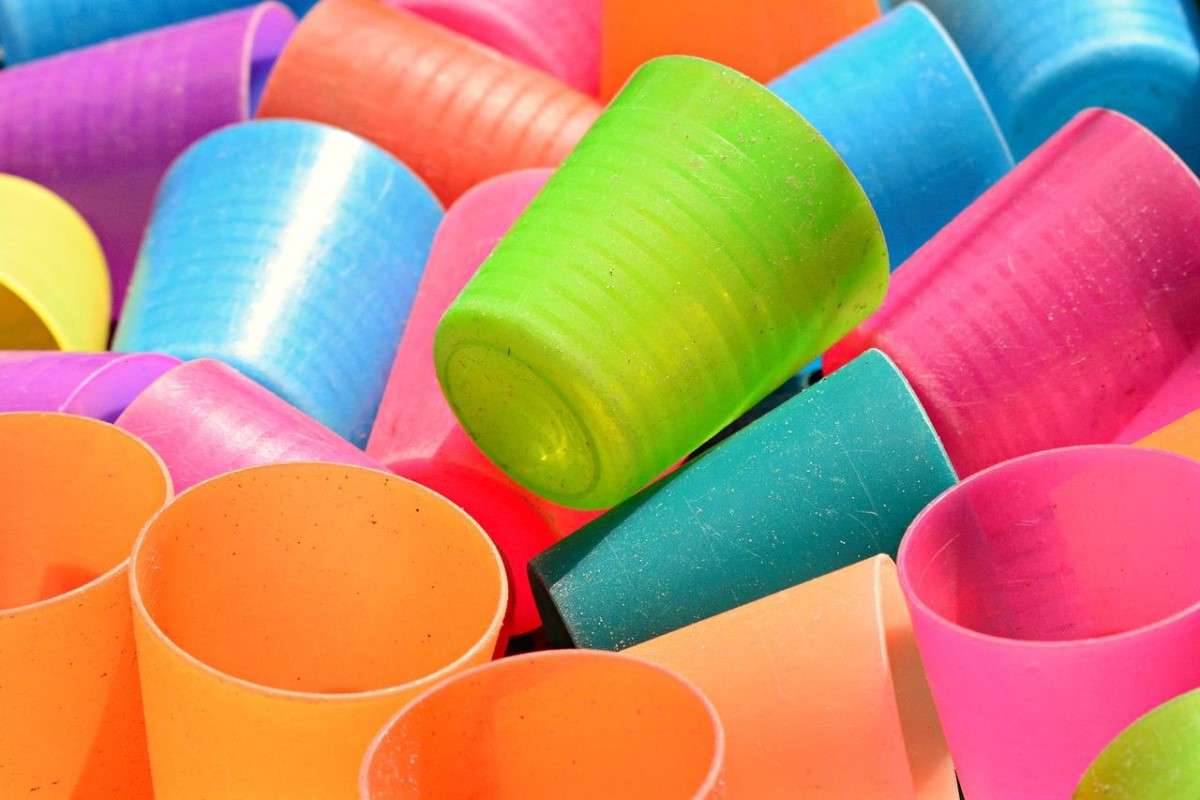 The following is a list of the few benefits that plastic cups have over glass cups, which will allow you to forsake using glass cups:
It is more efficient:
As was just said, this reduces the amount of time spent cleaning. The individual who is hosting a party, whether it be a family meal or a BBQ on the back patio, is responsible for cleaning up any leftovers at the end of the event. Why not save time by using fewer cups and dishes?
Due to the fact that they cannot be broken, they might be used for play:
Cups made of plastic
When planning a party for children, one must exercise extreme caution to avoid causing any injuries or property damage. As a result, disposable plastic cups are an excellent choice for a prop since they can be used in a variety of games.
The youngsters will have a great time drinking their beverages from their own personalized cups. Additionally, they do not result in breaking, which means that you will save a significant amount of money by purchasing them.
They have a lower overall price:
Cups made of plastic
Glass cups are more expensive than their plastic counterparts. You may put those dollars aside for some later occasion or use them to purchase something classy.
You might also generate long-term earnings from reusing plastic items and save a few bucks here and there by making an investment in reusable plastic wear.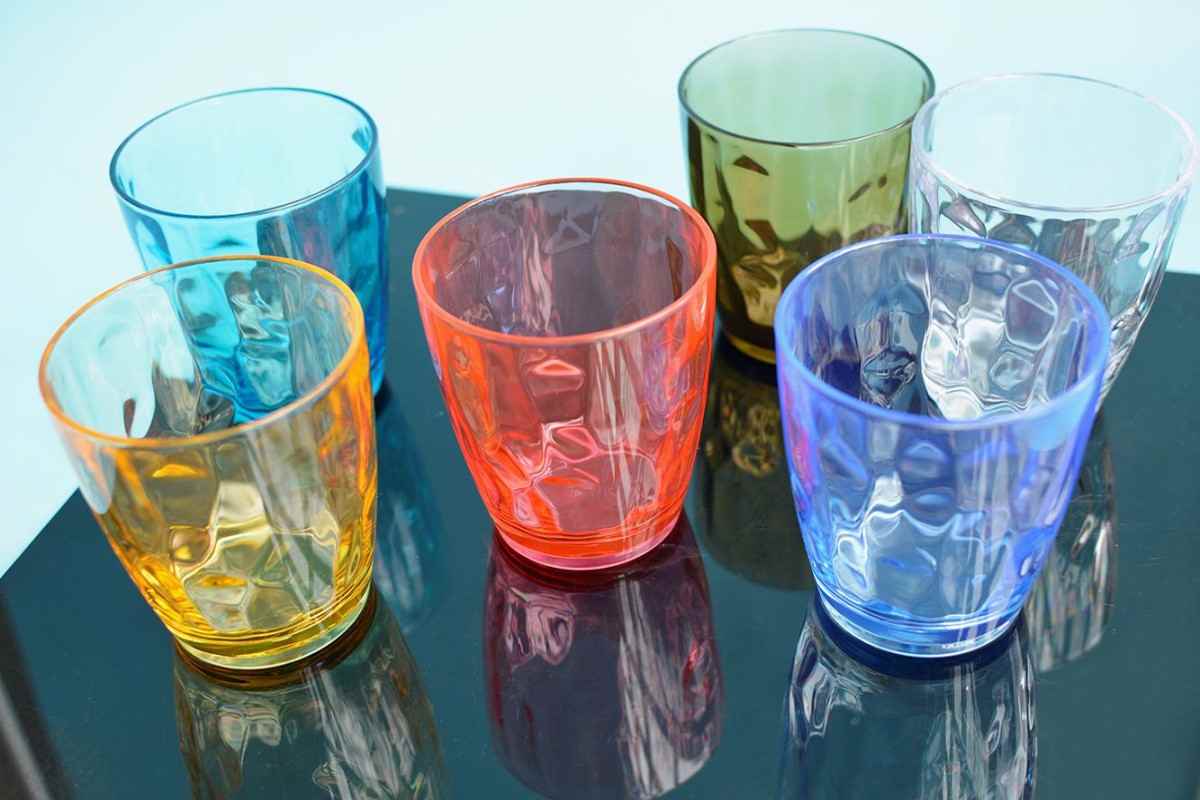 They are colorful additions to the kitchen and are convenient to transport:
Plastic Cups Glass cups have far less variety in terms of colors and styles. The plastic cups are available in a variety of designs, and they come in a range of colors, making them appealing to both youngsters and adults.
They are also easier to transport to any location due to the fact that they weigh less. They are able to make your kitchen seem more designer-like and might become your vacation companion.
These are just a few of the numerous benefits that come with using plastic cups. Alter the dishware in your kitchens and give them a fresh coat of paint.
Cups that are disposable are better for the environment and contain less potentially hazardous ingredients.
There are some firms that claim that they were the first to create throwaway cups that were kind to the environment.
Even while throwaway cups can never be completely eco-friendly, it is possible that these cups are at least substantially more eco-friendly than the disposable plastic cups that are traditionally used.
If you find yourself in the position of having to use a disposable cup for one reason or another, at the very least give some thought to which kind will do the least amount of harm to the natural world around us.
Cups that are disposable are lightweight.
When opposed to utilizing a reusable mug made out of china or another heavy material, the portability and low weight of disposable cups is still another advantage associated with their use.
Therefore, using disposable cups might be a terrific method to make life simpler for individuals of all ages, but particularly for elderly people who do not have as much strength as they once had.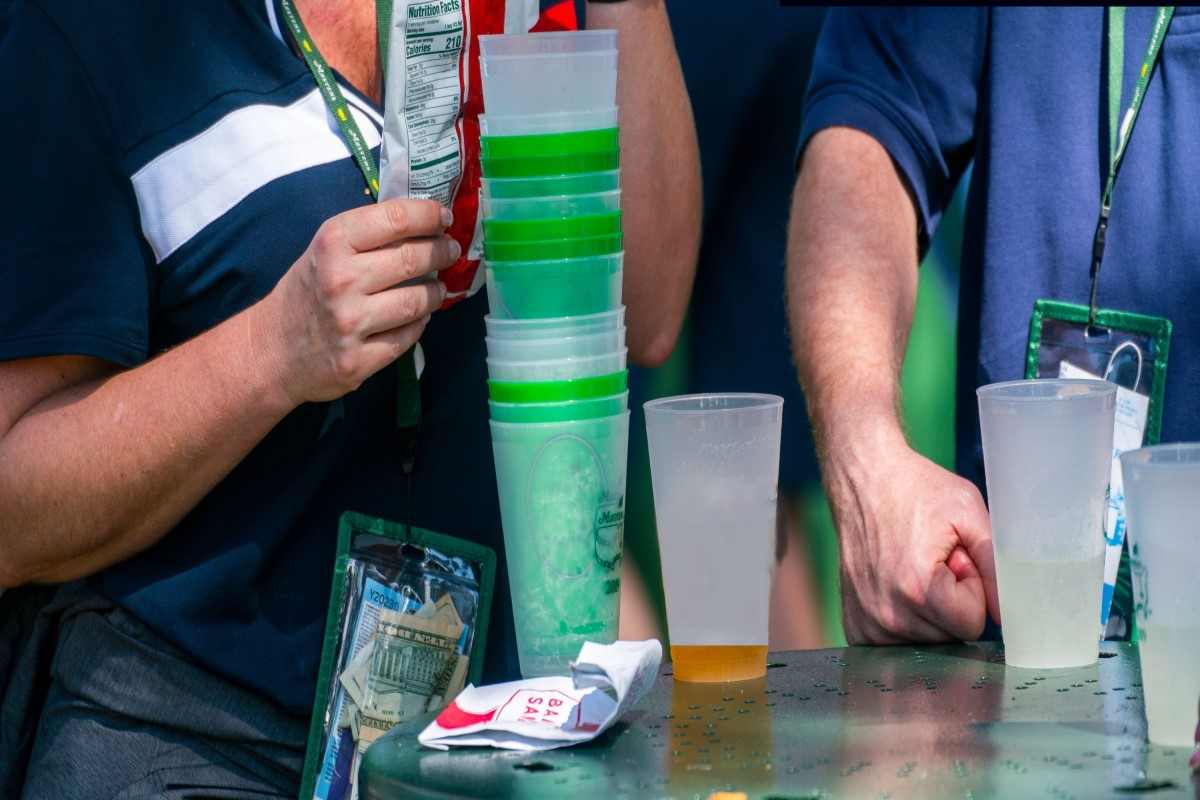 You are not need to bring your own cup with you.
One further benefit of using disposable cups is that you do not need to bring your own cup with you wherever you go. This eliminates a potential source of inconvenience. This may be particularly true with regard to visits undertaken for business purposes.
Quite often, journeys for business are pretty stressful, and you may have a number of things going on in your thoughts. As a result, you may not have the guts to think about taking your reusable cup at all during the trip.
Thus, in order not to worry yourself too much, disposable cups may be more ideal in stressful circumstances when you have to concentrate all your mental energies on other things.
You can't possibly leave your cup behind anywhere.
One further problem with reusable mugs is that it is simple to lose track of them. For example, if you are going on a trip, there is a good likelihood that you may forget it sooner or later when you check out of the hotel.
As a consequence of this, the cup in question is most likely going to be thrown away, which means that the benefits gained by using the use of a cup that can be reused will be severely mitigated.
On the other hand, if you lose your throwaway cup anywhere, it really doesn't matter since you're going to throw it away regardless of where you find it.
There is no need for concern about the possible shattering of your cup.
Reusable cups are often fairly delicate, so you will likely need to handle them with extreme care to avoid breaking them. This is particularly important to keep in mind while planning your trips.
It is essential that you always take the necessary precautions to pack your luggage in such a way that your disposable cup is adequately safeguarded.