End up your concern with an auto-retractable knife made of plastic which is a perfect tool for your safety to have at your disposal. If you're thinking about purchasing one, you might be wondering about its most prominent features.
Auto-retractable knives are versatile tools that can be used for a wide variety of jobs, making them suitable for people who work in the industrial sector, are keen enthusiasts, or are considering doing home improvements.
The mechanism that allows an auto-retractable knife to retract into its handle is, of course, the most notable characteristic of such a knife. This helps it stand out in a crowd of standard utility knives.
But as compared to a regular utility knife, is it preferable to work with a knife that retracts into its handle? Let's take a closer look at what an auto-retractable knife is and what its most distinguishing characteristics are.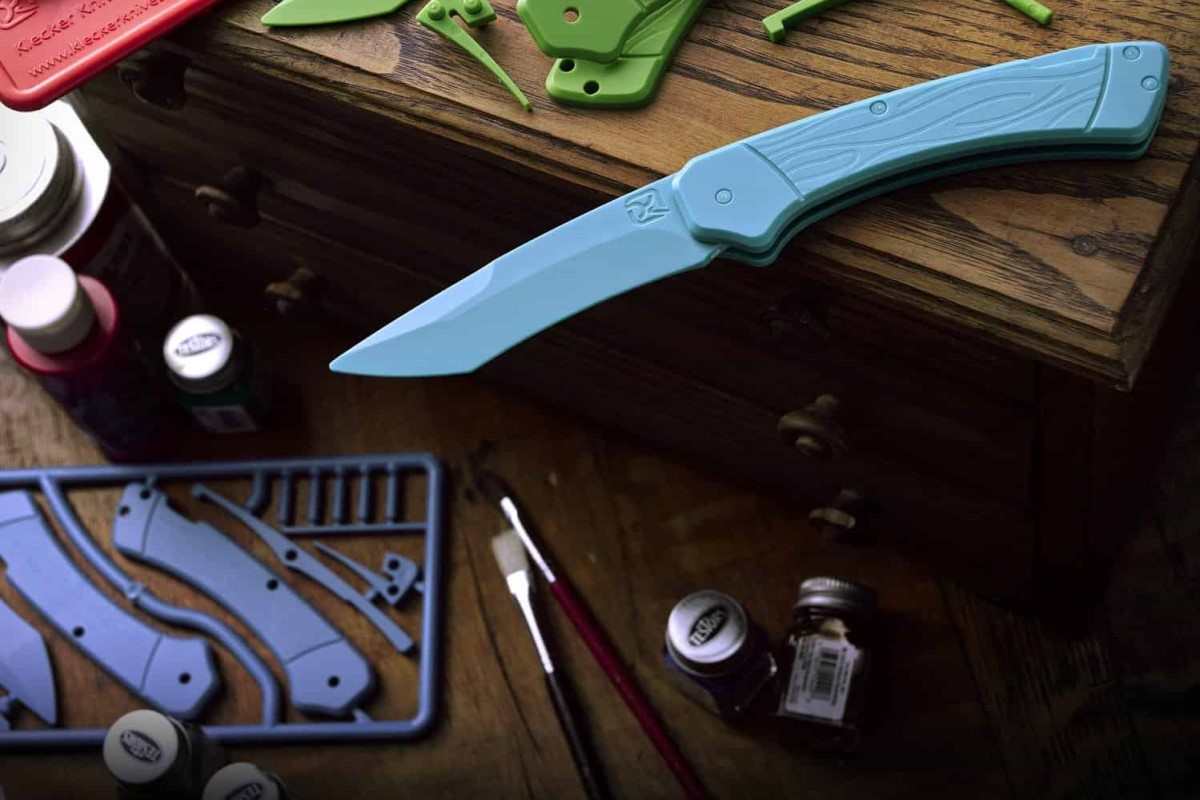 What exactly is a knife that retracts into its own handle?
A cutting instrument that features a spring-loaded slider is referred to as an auto-retractable knife. The moment the user lets go of the slider, this mechanism brings the blade back into its sheath automatically.
The majority of auto-retractable knives have handles that are significantly thicker than standard blades. These handles are typically made of materials such as stainless steel, aluminum, titanium, glass-filled nylon, and carbon steel.
In addition, you'll notice that certain auto-retractable knives have shorter blades. In most cases, carbon steel, zirconium oxide, stainless steel, and aluminum are the materials that go into their construction.
They are able to cut through a broad variety of materials, including cardboard with three layers of corrugated paper, plastic, vinyl flooring, rope, drywall, dried caulk, foam insulation, nylon screens, hardwood-veneer plywood, carpet, and a great deal more.
What distinguishing characteristics do they have?
Spring-loaded slider
The spring-loaded slider on this auto-retractable knife is what permits the blade to retract when you release that slider. It is typically situated on the edge of the handle of the knife.
If ensuring the user's safety is your first priority, the slider is an excellent feature to have. You have complete command over the amount of time that the blade of your knife is exposed before it automatically retracts.
This helps to prevent inadvertent injuries that could have been caused by leaving the blade exposed.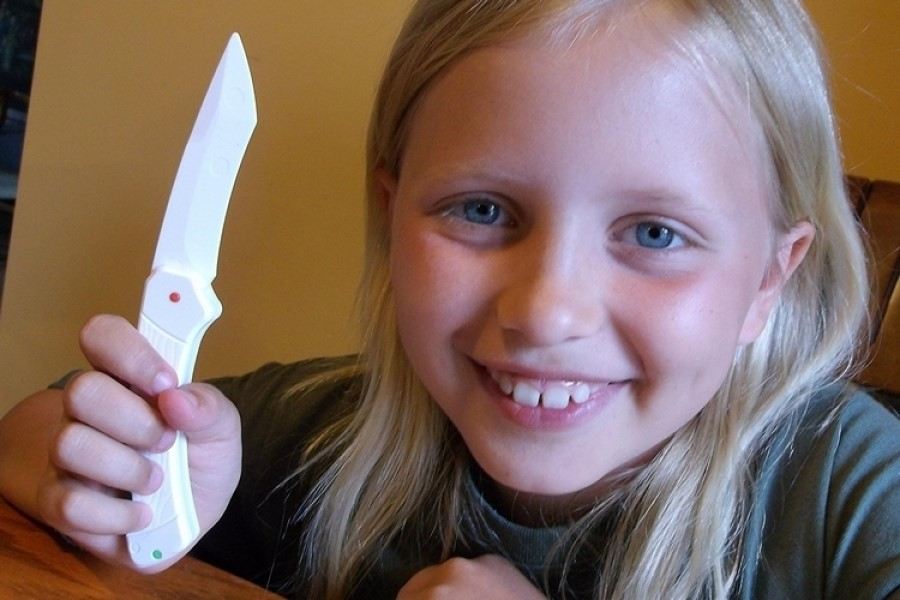 Durable and safe blade
When using an auto-retractable knife, it is ideal to have a blade that is both reliable and efficient. If you are currently on the lookout for one, you might want to give some thought to purchasing a knife that has a blade made of zirconium oxide.
The sophisticated ceramic known as zirconium oxide has a hardness that surpasses that of stainless steel. Because of this, the blade will be usable for a significantly longer period of time.
In addition, it will not rust or become dull, both of which can pose a threat to one's safety. Because you won't need to replace the blades as regularly, you'll end up with additional money in your pocket throughout the course of the project.
You also have the option of having the knife personalized. You might turn your present into a treasured remembrance for the recipient.
You may, for instance, search for a laser cutter or place an order for a personalized knife. Who on earth wouldn't want a knife with features like those?
Zirconium oxide, in addition to having a substance that is resistant to wear, also makes the blade of your knife safe to touch.
Naturally, this lowers the probability that you may suffer a cut or a laceration while you are working. In general, you may discover an auto-retractable knife blade that is both safe and durable provided you make sure that it is built of high-quality material.
Strong gripping area
The auto-retractable knife must have a strong handle as a prerequisite, and most models come equipped with one. When you are cutting a range of materials, toughness is of the utmost importance; nevertheless, you should also look for a handle that is pleasant to use.
Consider investing in an auto-retracting knife with a handle made of glass-filled nylon. There are a number of options available. It is a durable material that is able to withstand the effects of the environment while still fitting nicely in the palm of your hand.
Because of this, you will have a greater degree of control over your job and will be able to cut for longer periods of time without experiencing any discomfort.
Injuries caused by repetitive strain can be caused by working with a knife handle that is difficult to hold (RSI).
Repetitive strain injury (RSI) is caused by overworking the same muscles and joints over and over again. The regions of the upper arms and lower arms that are most prone to be affected by RSI are.
Therefore, a quality auto-retractable knife handle can assist in keeping you safe while also assisting you in making cuts that are more purposeful.
Longer blade for more substantial slicing
Some auto-retractable knives feature longer blades. If you wish to cut through something that is more substantial, you should do this instead.
Naturally, having a blade that is longer enables you to cut a greater variety of materials than you would be able to with a shorter blade.
If you spend a lot of time working with knives, this may be the most suitable choice for you.
The phrase "less safe" does not always correspond to longer blades. You can reduce the likelihood of sustaining an injury by purchasing a knife that has a blade that retracts automatically and is made of a safer material.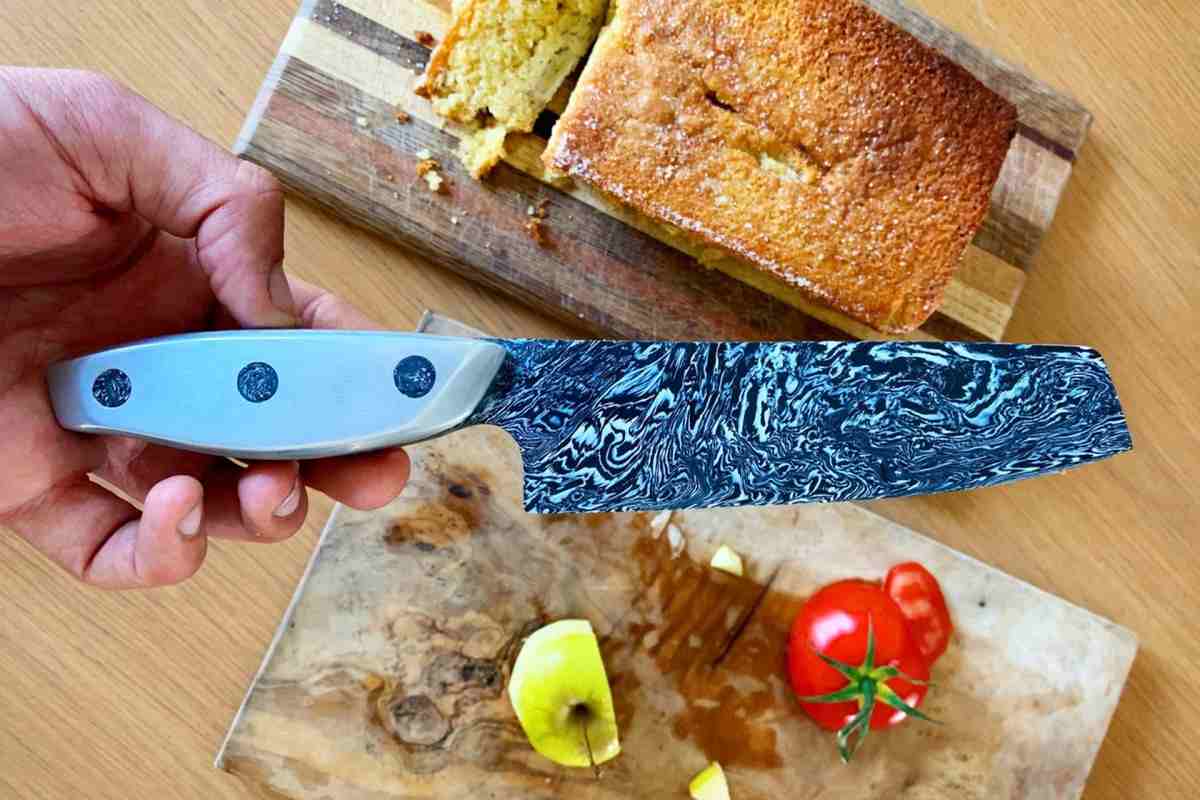 Compatible with a variety of cutting blades
Knives with retractable blades can be used with a variety of different kinds of blades. Not all tasks call for the same kind of blade to be used.
For instance, if you are going to cut through foam insulation, you may want a blade with a rounded tip; however, if you are going to cut through drywall, fabric, plastic banding, or plastic wrap, you should use a blade with a pointed tip because you will need to initiate the cut by piercing the material.
To make matters even better, there are auto-retractable knives available that do not require the use of any additional equipment in order to switchblades.
This function eliminates the need for an additional tool and contributes to the reduction of the risk of injury associated with blade switching by acting as an additional layer of safety.
Auto-retractable knives are the pinnacle of safe knife technology. If you invest in one, especially with the above features in mind, you'll find that you'll have more control over your work and your safety will finally take the front seat.