Setting up the table for your weddings with our plate made of plastic implies the unique and magic of making a lot of beautiful decisions.
It's almost time to start putting the finishing touches on your party, and you want to make sure that everything is just right. And so do we.
After all, the enjoyment of your visitors at your party depends on a variety of things, and one of those aspects is the table arrangements you choose.
You want your plates to appear great and provide a solid foundation for your food, but you don't want them to look like the typical plastic tableware that was used at everyone else's party.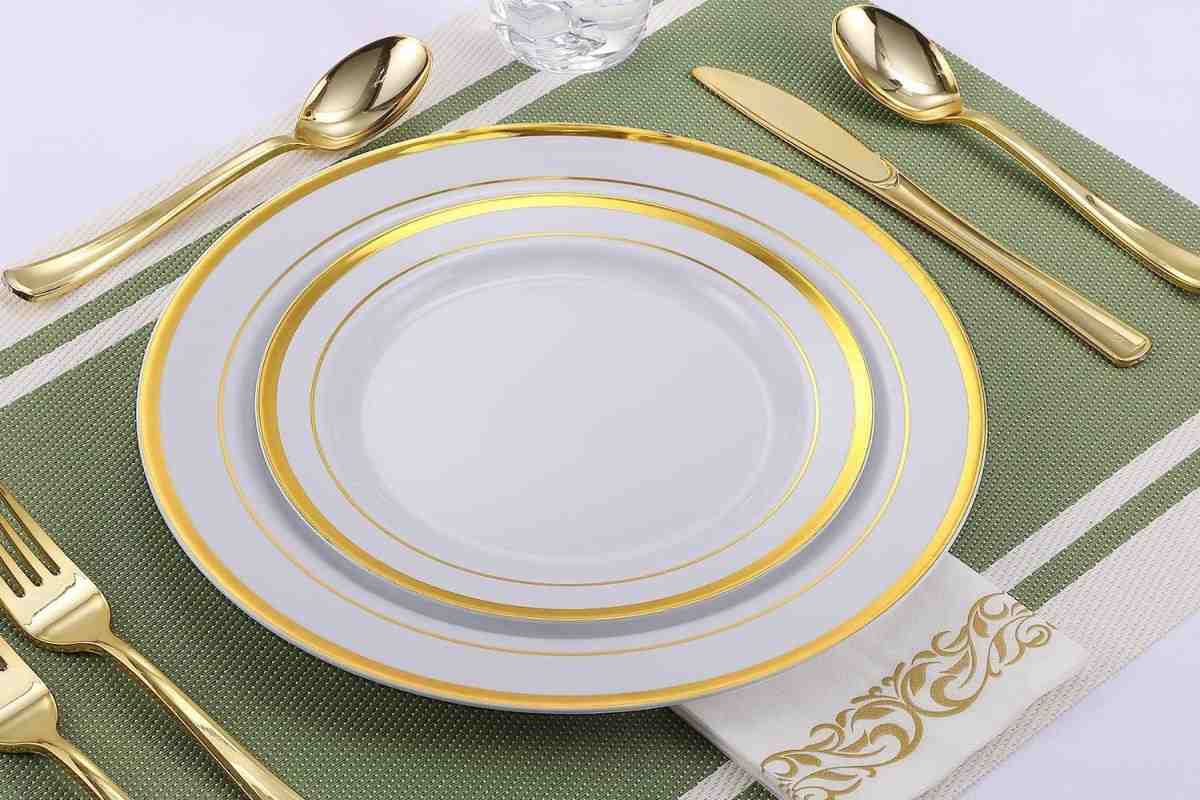 You have, fortunately, arrived at the ideal location to plan the event of your wildest imagination.
Planning your wedding? Getting ready for a wedding requires a lot of thoughtful decision-making since it's such an important day.
This is a day that you will want to remember for the rest of your life, and while our album weddings has quite a few wonderful memories already, there is still plenty of potential for more to be added.
Take some time to look through all of the sophisticated party supplies, beautiful wedding plates, and wholesale disposable wedding tableware that we have available so that you may put together the ideal set for your big day.
Tablecloths for weddings come in a dizzying array of hues and patterns, giving you the ability to create the ideal environment in which to display your happily ever after.
Table runners and chair sashes are additional touches that will assist in adding that extra touch of elegance.
Are you getting ready to throw a party? At the conclusion of your event, our disposable tableware is the ideal choice for a hassle-free cleaning thanks to its plastic construction.
You can spend more time chatting, laughing, and having fun with your guests when you use disposable cups and plates since they can be quickly thrown away at the end of the night.
This frees up your time to not worry about cleaning up after the party.
On the other hand, using silverware made of disposable plastic makes it much simpler to guarantee that everyone gets the appropriate number of forks, knives, and spoons, all without requiring you to spend a significant amount of time cleaning up once the party is done.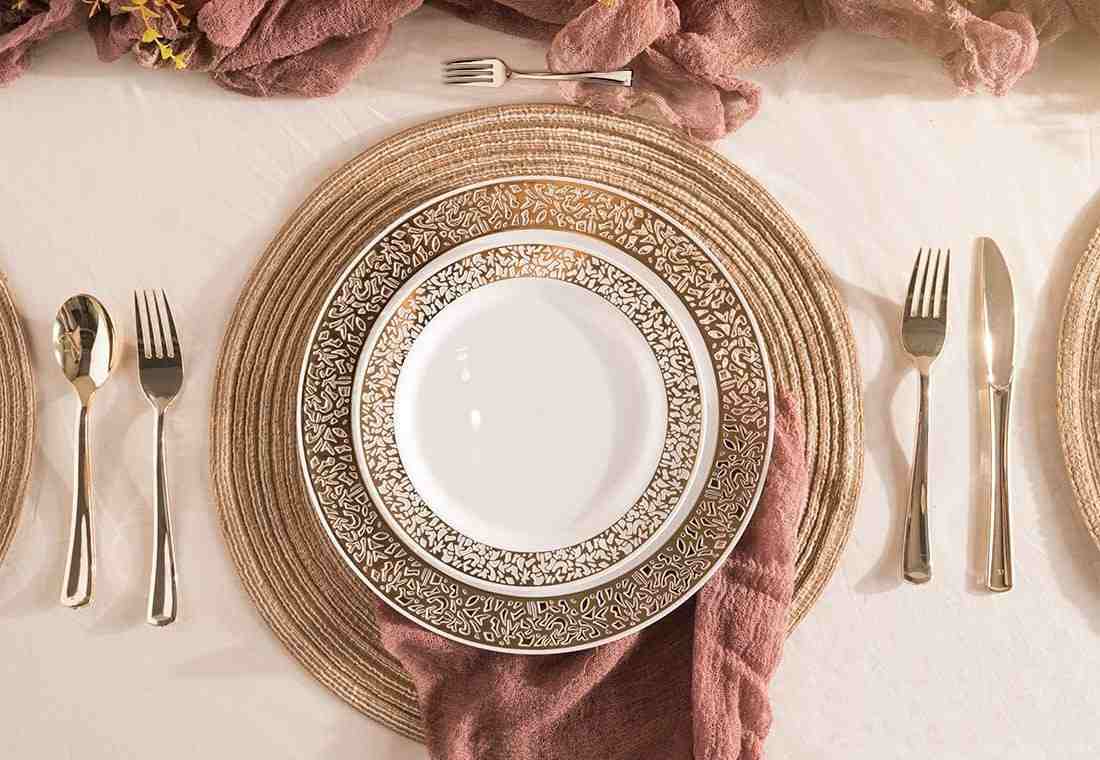 The sophisticated one-time-use party supplies that we provide will make it possible for you to savor these priceless times spent with your loved ones without detracting from the enjoyment of your gathering.
Are you getting ready to take a shower? When you are organizing a shower for a loved one, you want everything to go off without a hitch and turn out beautifully.
Smarty has everything you need to throw a beautiful shower that the guest of honor is sure to remember with a smile.
From party tablecloths in styles and colors that will be sure to set the tone for your shower to gorgeous plastic plates and other dishes that will perfectly set off the treats you've chosen for your guests, Smarty has everything you need to throw a shower that the guest of honor will look back on and smile about.
We offer the proper décor to make your place appear its best, regardless of the color scheme or theme you've chosen for it.
When you open up Smarty's party bag, you will discover a wide variety of party supplies, ranging from throwaway barware to fine wedding dishes.
When you browse through our extensive selection of party supplies, getting ready for your next event will feel like nothing but pure joy.
It makes no difference if you are setting up a huge hall for a major event or a little party in your own house; the preparations are the same.
You can rely on us to be the one that is selected to satisfy the requirements of each guest thanks to our extensive selection of goods, which includes both robust disposable alternatives as well as attractive partyware that can be used for several occasions in the future.
The ambiance that you have in mind might become a reality with the assistance of the items that we provide. Create the ideal party you've been envisioning for yourself. we Hosted a Party, and the party that matters the most to us is yours!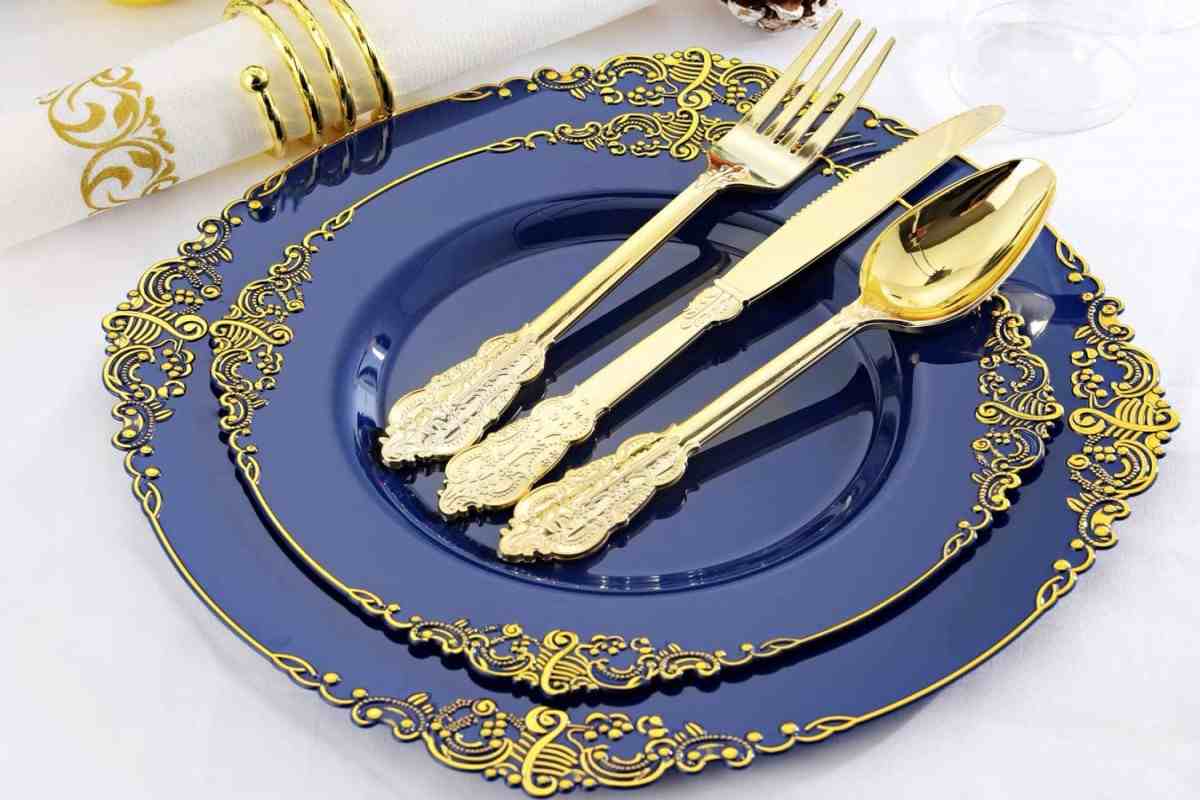 So use  plastic plates to serve your guests a dinner that is both delectable and mouthwatering.
Your visitors will be happy not only with the well-presented appearance of the food after it has been exhibited on our disposable dinnerware, but also with the uncomplicated effort that you have put into putting the meal together.
Our inexpensive disposable tableware for weddings is not only unbreakable but also recyclable, making it ideal for cafeterias, restaurants, bars, outdoor catering, and a wide variety of other events.
When you use these disposable plates, you won't have to worry about the mess left behind after the event, unexpected spills, or broken items. In point of fact, even when dealing with children, they are simple to control.
Our plastic dinnerware is designed to seem like fine China and includes throwaway plates as well as premium designer tableware such as plates, bowls, serving bowls, champagne flutes, wine glasses, and a variety of other items.
Check out our dessert containers and servings for those of your visitors who have a sweet taste.
These containers and servings will make your sweets, such as fruit, cake, puddings, and ice cream, even more attractive and scrumptious.
If you want to create an impressive presentation, consider purchasing some of our disposable flutes, glasses, and cups. Then, invite your visitors or customers to use our glasses to sip their preferred champagne, wine, or coffee.
Our disposable utensils, such as the metallic gold heavy duty plastic silverware set or the silver chambury heavy duty plastic silverware set, are comfortable to use and eliminate the risk of breaking while spreading and cutting food.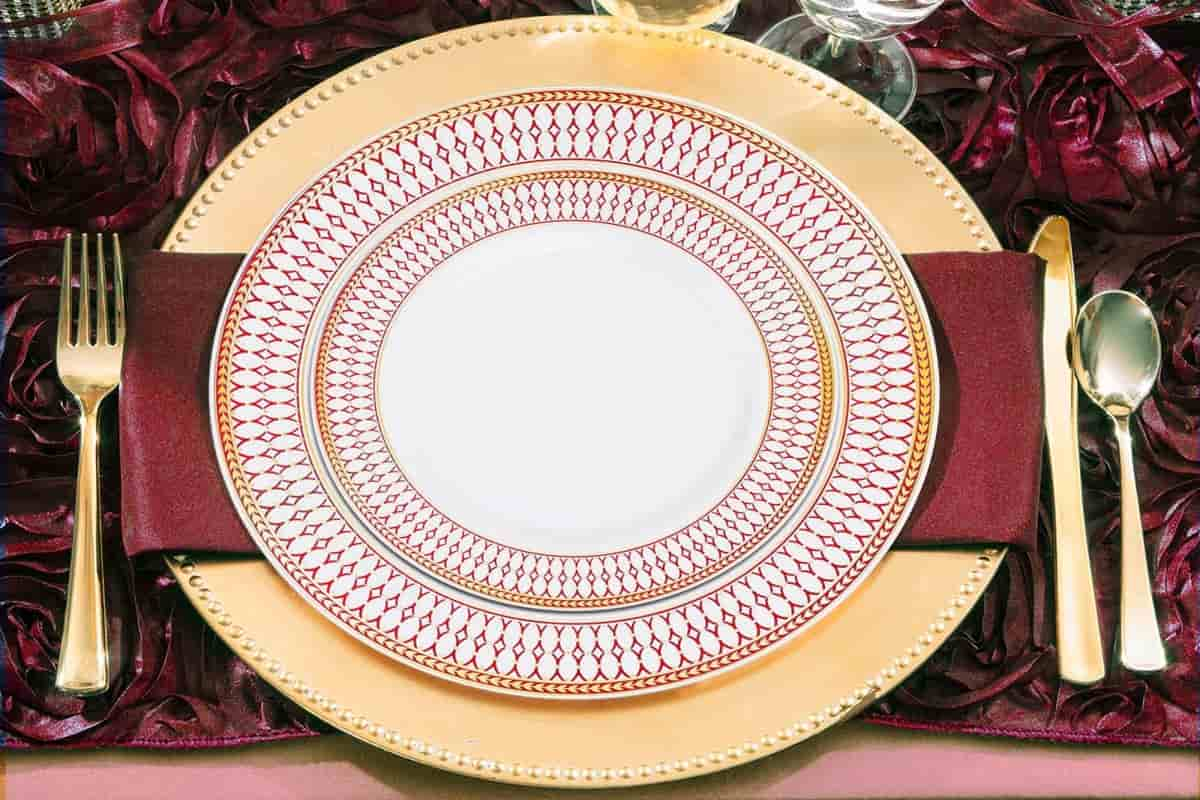 Serving trays and bowls, disposable bowls, eco-friendly natural dinnerware, and a plethora of other tasty treats are also on hand and ready for purchase.
If you want to avoid the inconvenience of having to clean a ruined tablecloth, you can purchase our waterproof wipe-clean table cloths instead of allowing your tablecloth to get soiled by spilt liquids or food.
How big is a typical paper plate used for dinner?
Answer: When it comes to serving food, the typical width of a dinner plate that is used in homes nowadays is either 8 or 10 inches. Back in the 1970s and 1980s, dinner plates ranged in diameter from 7 to 9 inches.
Dinner plates in European restaurants typically measure 9 inches in diameter, but dinner plates used in certain American restaurants are around 13 inches in diameter.