Kitchenware and utensils are available in different types of quality and materials. Silicon and plastic are the most common materials used for plastic products, especially kitchenware. Plastic materials products have a wider range of use compared to silicon.
What you read in this article:
Silicon kitchenware and bakeware are made of a mixture of synthetic polymer and other minerals combined with carbon and oxygen. Silicon can take any shape similar to plastic.
One of the most common silicon tools is pastry brushes. We use this silicon pastry when we want to cook cookies and cakes we use these brushes to rub honey, jam, chocolate, or any other flavor over them. Other common tools that we use in our kitchens are whisks.
We use a whisk to mix the liquid, jelly, or semi-solid ingredients. Whisks were used to make metal but now we can get the variant type of whisks in plastic and silicon as well. Rotary whisk, spiral whisk, balloon whisk, French whisk, flat whisk, twirl whisk, ball whisk, and cage whisk are mostly known types of whisks.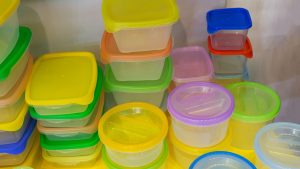 Due to its pear shape, the French whisk is mostly used for mixing inside bowls or other deep containers. If you want to the mixing in a pan or skillet, the flat whisk would be the right choice. Gravy whisk has a wired type of structure on its peak, it has a more constant structure.
Due to its structure, it is a suitable choice to use for mixing and paddle jelly and pasty ingredients. To paddle egg and gravy ingredients you can use a twirl whisk. This type of whisk has a cone type of shape. When you use to paddle the ingredients' top side has movement and can help the paddling process.
Are plastic kitchen utensils safe
Well to answer about utensils being safe, we need to know the source materials that are being used in kitchen utensils. The most important aspect of plastic-made products is the BPA.
If a plastic-made object has BPA in its structure, then that product can be harmful to humans and the Ecosystem. BPA stands for bisphenol A, a chemical substance that was commonly used in making plastic products.
This substance were being used since 1950. After realizing the harm of this substance in plastic and resin products, industries are trying to replace it with non-BPA materials.
BPA is part of polycarbonate which is part of the substance for making containers, spoons, forks, water bottles, cups, and many other products that are an applicant in keeping and preserving food substances.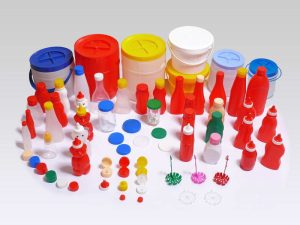 As for resin-made products, the BPA is a coat that is covering the inside part of food cans, some bottle caps, and container lids. Even the baby's bottles were used to be made of materials with BPA. What makes this substance dangerous to use is the solvability and mixing behavior of BPA.
It means BPA can be mixed with food substances while interacting with it. Researches show that consuming BPA could be harmful to adults and children. Blood pressure, brain damage, prostate functioning disorder, and other effects like children's change of behavior can be some of the results of getting intoxicated by BPA.
Though for BPA to act as a toixicater, the plastic vessel should get heated. So it can be avoided if the vessel won't get heated and the food is not going to be placed inside the plastic while it is warm, then there should not be a problem. Also, it is not advised to keep your food substances inside the BPA plastic containers for a long time.
Modern legitimate companies are using BPA-free plastic materials in their manufacturing. So if you want a harmless and Eco-friendly plastic product, you should purchase a BPA-free product. The BPA-free bottles have many advantages compared to regular ones.
BPA-free bottles and containers can be used many times without any concern about leakage of anything harmful into your water, drinks, or food. Manufacturing BPA-free plastic bottles and containers consume less energy and produce lesser toxic fuliginous into the air.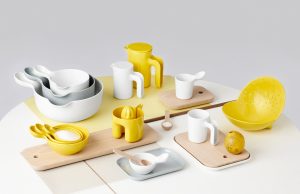 Silicone vs plastic cooking utensils
Silicone is a much better choice when you need utensils for cooking compared to plastic utensils. Silicon is heat resistant substance, unlike plastic, it won't change form and leaks anything into the food substance.
Silicone is more durable and is much harder to break or damage so it has a longer service time. But the silicone utensils are more expensive than plastic products. All the silicone products are made for multiple usages so if you need disposables you need to get plastic-made utensils.
In general, it all depends on your needed product and its criteria. If you need a durable and heat-resistant product to use for cooking or to put in the oven, silicon products are the best choice.
But if you want something cheaper or if you own a restaurant or similar business in which you have to provide your customers with disposable containers or packs to carry their food with them, then the plastic products are the right ones for you.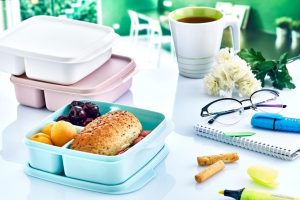 Plastic kitchenware HS code
Plastic kitchenware is one of the most traded products in the plastic industry. Like many other products, it has its own HS code in the Tariff and business world. 3924100 is the known code for this category of plastic products. In 2020, the plastic kitchenware trades quorum was about 11.2 Billion Dollars.
There are many reasons for plastic kitchenware to be one of the best choices for business investments and trading. the variety of plastic kitchenware made it that every foodservice major and minor is in need of at least multiple numbers of this category products.
You can not find a food service anywhere in the world working without plastic kitchenware. In fact, food services always have a storage for the plastic ware especially the plastic disposable and kitchenware in order to keep them available at all times. So the high demand and utilization of plastic kitchenware made it a good choice to work with for any business association anywhere in the world.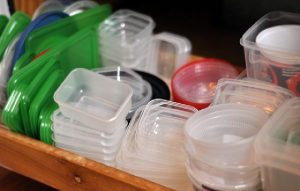 If you are interested in working on plastic products or silicone products of any kind, as a professional and experienced manufacturer and supplier of this industry, we can guide you with your business and purchase. You can contact us 24/7 to consult with one of our experts about your inquiry.