To serve your espresso purchase our disposable cups made of plastic with a perfect comfortable handle. You, as the owner of a company, are aware of how important it is to provide your consumers with a satisfying and enjoyable experience.
There is no better way to demonstrate your commitment to delivering outstanding service than by supplying packaging that is good for the environment.
According to the findings of certain studies, customers are prepared to pay a higher price for items that come in environmentally friendly packaging if and when such products become available.
Because there is such a wide variety of beverage containers available to pick from, the search for environmentally friendly coffee cups that can be thrown away after use may be quite challenging.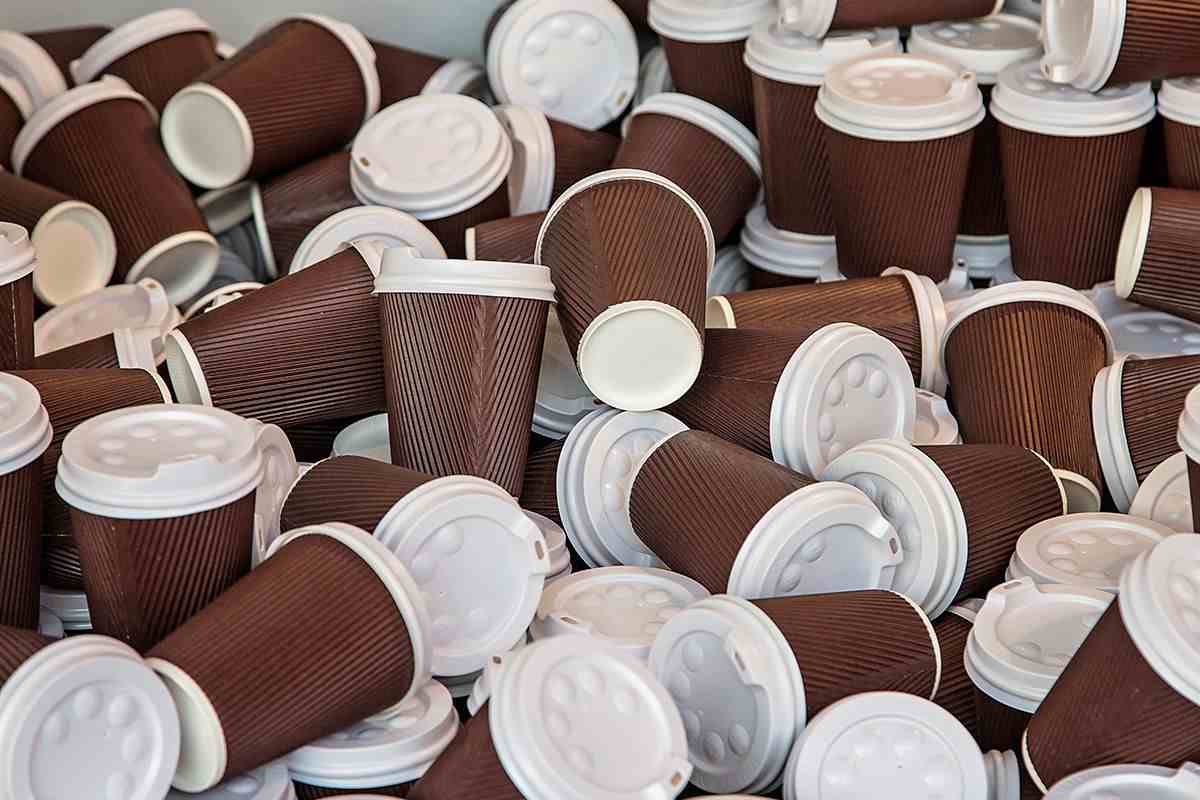 You will be able to choose the ideal coffee cups for your café, coffee shop, drinks stall, or any other company that sells hot and cold beverages with the assistance of this guide. Let's get started!
Getting Started: different sizes of coffee cups
Grande, venti… large? The naming of different sizes of coffee might be confusing. That's before we even discuss the many coffee beverages, from macchiatos to frappuccinos, that your establishment probably serves.
It doesn't matter what kinds of hot beverages you provide; in order to serve them effectively, you need to have coffee cups that are the appropriate size.
This will guarantee that your consumers are not dissatisfied with their pick, which is something that may be hindered by the presence of diverse coffee names.
There is a wide range of sizing options for each of these designs. If you have a preference for a certain flavor profile, you have the option of selecting different sizes among all of the available drinks.
Visit our e-commerce website to get a comprehensive selection of coffee mugs that are kind to the environment.
Several varieties of coffee cups are disposable
After you have determined the size of the container in which your beverages will be packaged, the next step is to consider the layout that will be most suitable for both your selection of beverages and your financial constraints.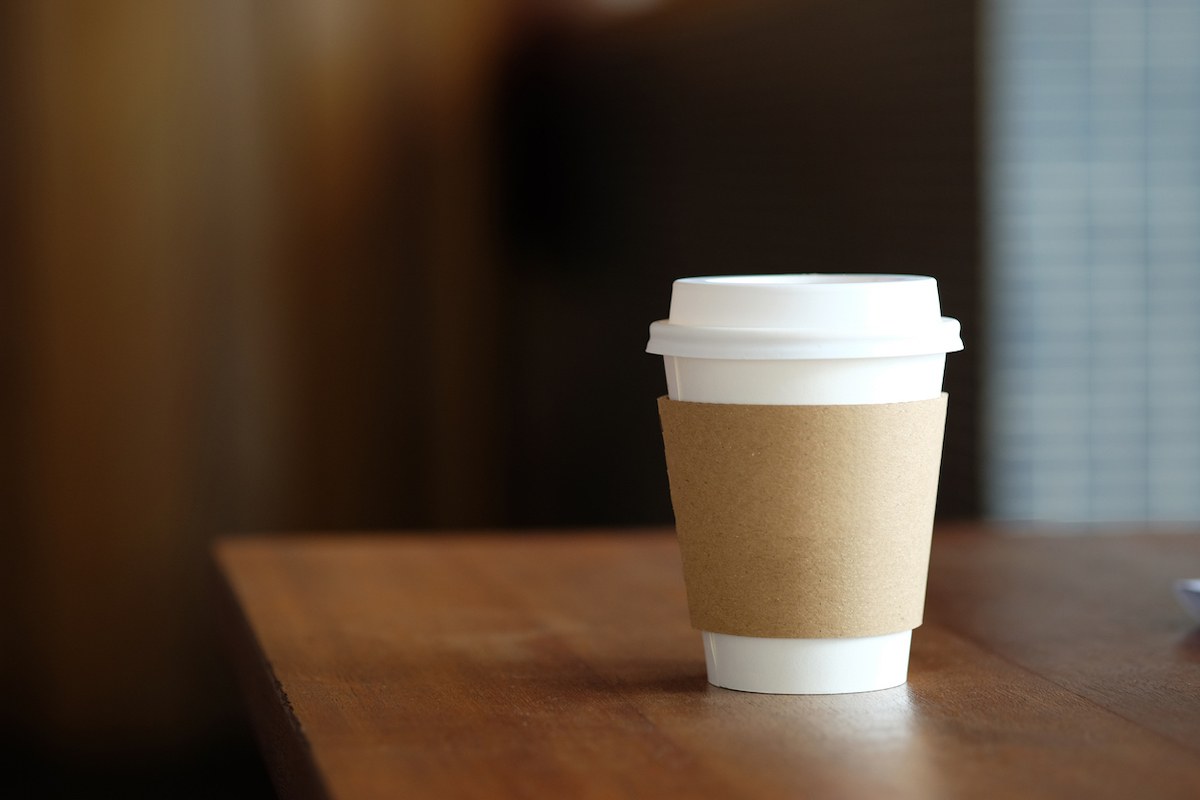 Below you'll find a rundown of the most often-used variations of coffee cups, ranging from our simplest and most affordable packaging to our most intricate and high-end designs:
Single Wall
Because they are comprised of a single sheet of paperboard, these cups are ideal for use with cold beverages. It is a good idea to match them with a coffee cup sleeve and even a warning sign if you are going to use them to serve hot beverages.
This will help keep your customers safe. These inexpensive coffee takeout cups are a popular product option for environmentally aware companies that are on a budget since they are simple yet effective.
Walls on both sides
The double-walled designs of our most popular coffee cups provide the highest possible level of insulation and have an enormous amount of structural stability.
The fact that consumers won't require a sleeve to shield their hands from hot beverages helps keep the cost of these sleeves down. They are an excellent choice for beverages that are served hot.
If you choose to use a branded coffee cup, the design you choose will stand out more prominently and vividly against the white rims of the top and bottom portions of the cup.
Wall with ripples
This design provides the same advantages as double-walled coffee cups and, in comparison to single-walled cups, it will keep your customers' coffee hotter for a longer period of time.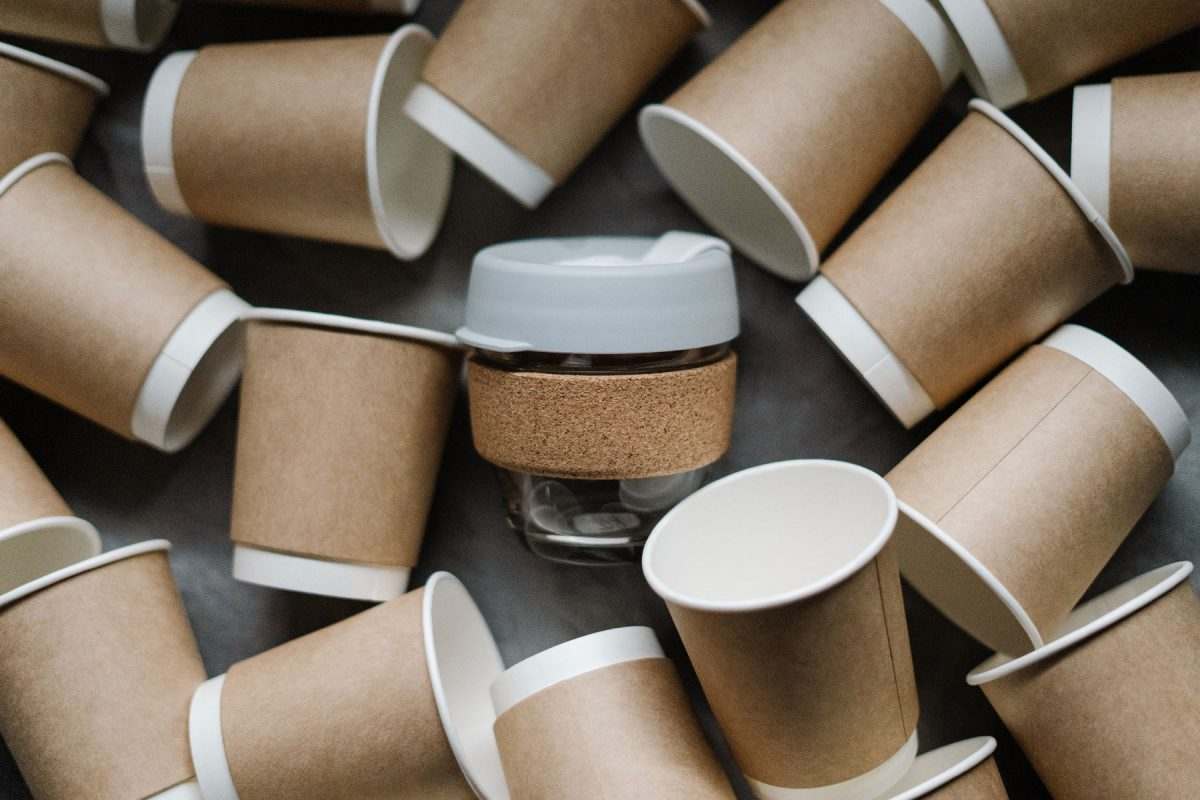 Even on chilly, windy, and rainy mornings, transporting hot beverages is a breeze because to the textured surface of these takeout coffee cups, which gives greater grip and provides excellent insulation.
There are a variety of materials that may be used to make the lining of coffee cups. The use of these materials has an impact on the proper disposal method for coffee cups, which is as follows:
Cups for coffee that may be composted (PLA Lining)
Coffee cups that are compostable have a liner that is produced from PLA (polylactic acid), a substance that can be composted and is also biodegradable.
PLA gives a natural, glossy, liquid-resistant barrier. Because it is resistant to heat as well, it is an excellent choice for use with hot beverages.
In addition, PLA is a naturally occurring chemical; thus, as it degrades, it will break down into organic molecules. This process, which may take anywhere from three to six months to complete under optimal circumstances, will take place.
Plastics, on the other hand, take centuries to disintegrate and break down into smaller and smaller pieces of plastic, which is particularly true if they are thrown out with regular garbage and wind up in landfills. This makes this option a more eco-friendly alternative.
If there aren't any recycling stations in the area where your clients are located, you should use coffee cups that are lined with PLA instead.
Even if they are thrown out with regular garbage, compostable and biodegradable cups do not create nearly as much harm to the environment as containers made of plastic.
Cups for coffee that can be recycled (PE Lining)
Coffee cups that may be recycled are finished with a glossy coating on the inside as well as the exterior of the package. The lining of these cups is made of polyethylene (PE), which is a kind of plastic.
These cups are excellent for serving hot beverages, but they really shine when used with cold or chilled drinks.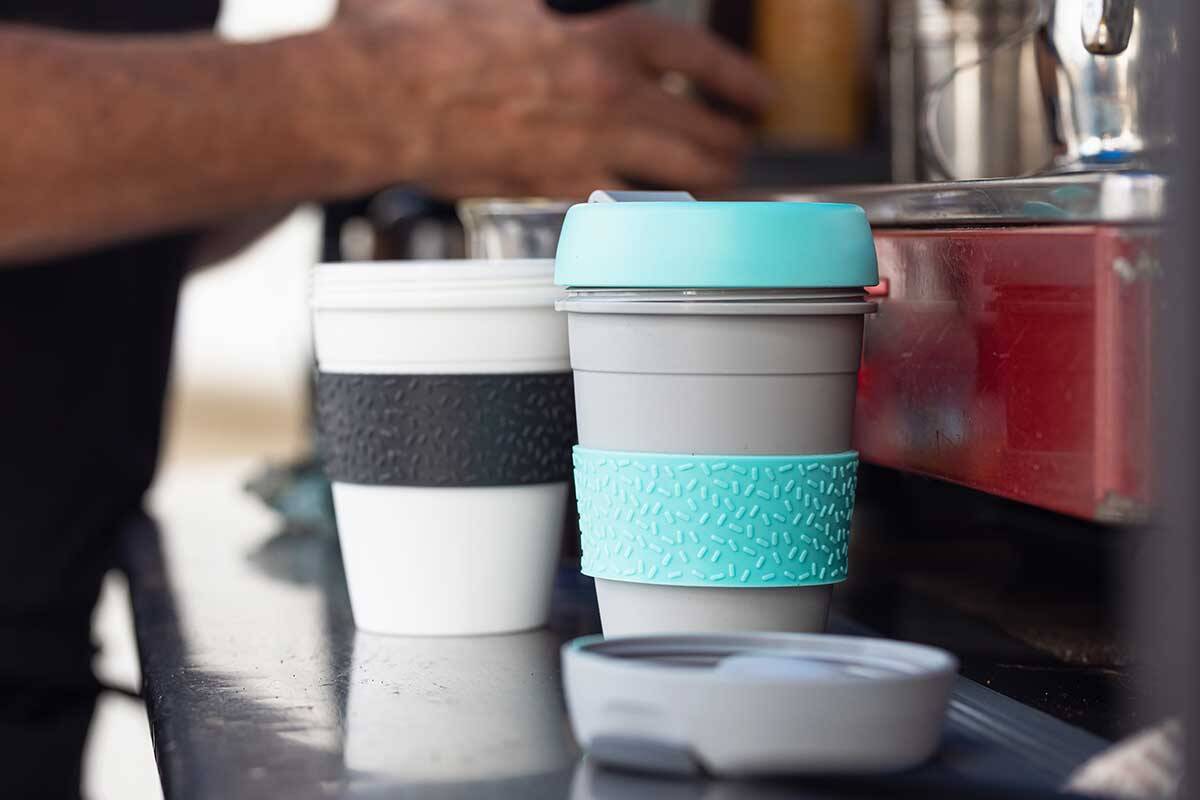 Even if condensation forms, the additional moisture won't be absorbed by the packaging and ruin it; the strength of these coffee cups won't be affected by the cold temperature.
The glossy external coating prevents condensation from moistening the outside of the cup, while the PE coating on the inside of the wall prevents liquid from soaking through the wall.
You should only use these cups if there are a significant number of recycling points in your area. Recycling bins may be found in almost all residences and places of business. Eco-friendly Drinking Accessories
Paper and wooden substitutes have taken the place of plastic ones since the UK outlawed them in 2020. To provide a fully eco-friendly service, you need to have a few key coffee cup accessories:
Lids for coffee cups
Coffee cup lids are perhaps the most crucial component of your pick of hot beverages. To help avoid leaks and spills, our lids exactly fit our coffee cups, making it safe to carry hot takeout beverages.
We offer a variety of paper cup lids that are biodegradable and manufactured from bagasse, a natural by-product of sugarcane cultivation. To make things simple, each cup lid will fit a variety of cup sizes.